I've been on the road for nearly three weeks now and wanted to share a few of the things that have helped me along the way, and a few tips for anyone wanting to do the same: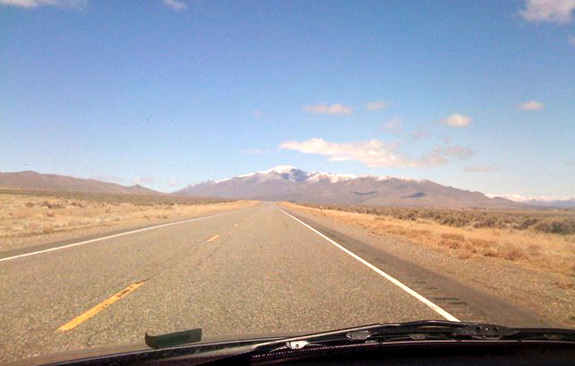 TomTom: Without this amazing GPS device I would likely be in Mexico or Canada at this point. I've never been good with directions, in fact, most people that know me know that I almost always go the wrong way. If I come to an intersection and think, "yeah, I make a right turn here" 99% of the time I should have made a left. Originally I was simply going to use Google Maps on my iPhone, but in restrospect that would have been a disaster. The TomTom talks to me, tells, me where I need to go, how far in the future I need to turn, tells me if an upcoming exit is on the right or left, and what lane I need to be in. I brought an Atlas, just in case, but it remains somewhere in the trunk. I simply don't need it. The voice recognition feature has worked well. Often I'll decide where I'm going next while I'm driving, and I simply don't have the coordination to type and drive. If only the TomTom could also drive the car…

Roadfood: I've used this book as a reference, along with recommendations from locals and other bloggers. The team of Jane and Michael Stern have really done their homework and provide many great tips for down-home eateries that are often off-the-beaten-path, and nearly never mentioned in travel guides.

Speaking of travel guides, I've ditched mine, and I'd recommend that others who want to tour the country do the same. We are all aware of the major sites in most cities, but nearly all travel guides miss the mark when it comes to describing a city as seen through the eyes of a local. Get off the highway and drive through the city and the backroads, stop at a local cafe and aks the locals what they recommend for dinner, etc.

Twitter: Most of my readers are already avid Twitter users, but it's been helpful enough that it's worth another mention. Because it's real-time messaging (I'm using the iPhone app), I've gotten amazing tips from all around the country, and globe. One night I mentioned I was having a hard time deciding on dinner for that night and within minutes had dozens of folks shoot of tips and recommendations.

Skincare: this may seem out of place here, but after a few days on the road I realized that I was in need of sunscreen for my face. Car windows are tinted, but some rays come through, and when driving with the window down your skin is fully exposed. Driving is also quite tiring on the eyes and I can't live without the Garnier Anti-Puff Eye Roller. I'm not entirely convinced of its anti-puff qualities, but the caffeine gel provides an instant cooling and a sensation that my eyes are more "awake." I've also used cucumber slices on my eyes at night to help with the fatigued feeling.

I've also stocked my car with dried fruit for snacking, and made a habit of stopping at grocery stores in different regions so I can easily find local/regional foods such as candy, cookies or produce.